We already have phones and tablets pushing Quad HD resolutions so it was only a matter of time before someone managed to shoehorn a 4K UHD display into a tablet. During the French Open at Roland Garros, Qualcomm had an unnamed Samsung tablet with a 4K display.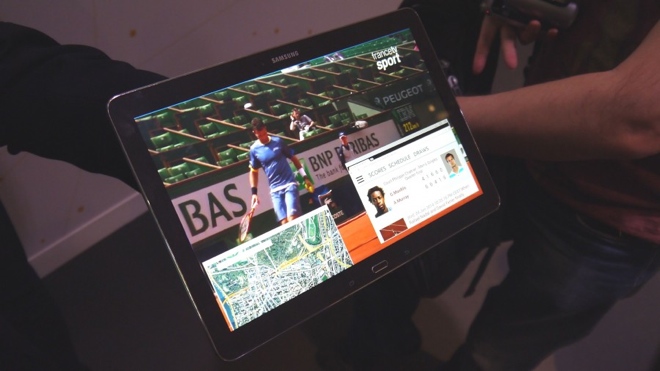 The device in question was a prototype and meant to showcase the LTE Broadcast but it was certainly running a 12.2-inch, 4K display. The design was almost identical to many of the current Samsung Galaxy tablets. On the inside, it was said to be running the Qualcomm 801 SoC.
Other than the short demo, there is not much know about this device. It may just remain a prototype and the two companies may release something else some time later this year. we'll just have to wait and see. The prospect of having 4K on a tablet does sound exciting, even though there is practically no content for it.