The first major Xbox One firmware update is now available to all One consoles worldwide and it brings lots of new features and services. The highlights of the new software version includes desktop wallpaper, Twitter integration and What's On TV suggestions.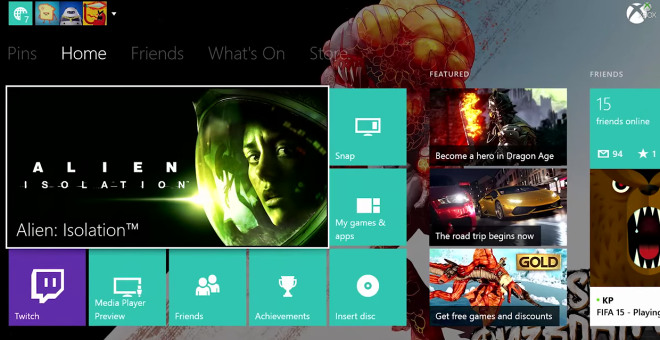 If you own an Xbox One you will surely appreciate the richer customization options – you can now use any picture to replace the boring black background. The bio and location fields in your profile are back as well.
Unfortunately the Twitter integration doesn't bring a dedicated Twitter app. Instead you are presented with options to share your gameplay videos over the social network. The Twitter integration works with the OneGuide services that lists all popular TV shows (from your region) on Twitter and the MiniGuide, which tracks all Tweets about your favorite TV shows. There is a new What's On tab, too, which suggests some TV shows and movies you may like to watch.
You can learn more about the Xbox One November update from the video below.