Oppo is working on a cameraphone called the N1 – it leaked early this month and now the company has officially confirmed that it will announce it in September with a couple of teaser images. The Oppo N1 will be the company's next flagship, at least until the Find 7 is ready (which Oppo said will launch after September).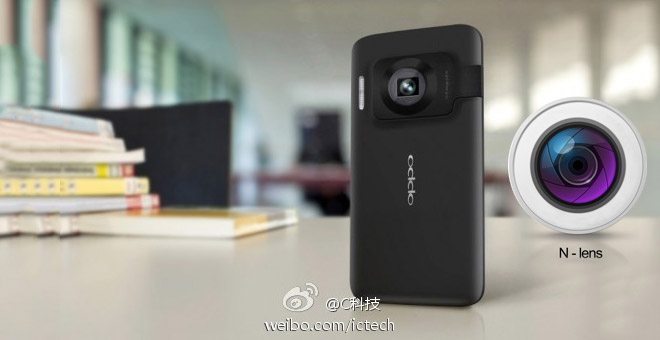 So far we've seen renders of the device, with info suggesting it will have a 12MP camera with a chip called Owl (a nocturnal creature, hint, hint) and a special N-Lens, plus a xenon flash.
Of course, none of the official teasers confirm that, in fact, the second teaser just focuses on one side of the device with the loudspeaker, microUSB port and the 3.5mm audio jack.
The text under the first image reads simply "stay tuned" while the one under the second image reads "better use of the large…" and this is where Google Translate leaves us. If you can read Chinese, drop us a line in the comments, we're curious what it says.
September should also bring a high-profile cameraphone from Sony, the Xperia Honami as well as the global release of the Nokia Lumia 1020 41MP monster.