Opera has been hard at work with carriers to make mobile internet more affordable than ever, and their latest Web Pass service is the latest product of that endeavor.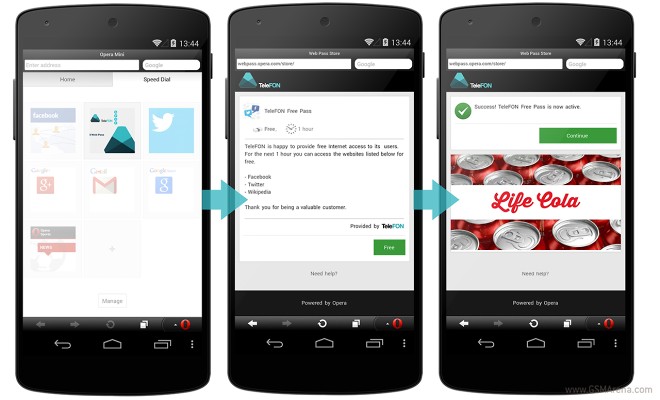 The service lets operators package mobile internet offerings that allow you to browse the web on a 3G network limited by time, content, or both.
In the example shown above, you can access Facebook, Twitter, and Wikipedia for one hour, with the only catch being that you have to watch an ad before each session. Opera calls this "Sponsored Web Pass", and it could very well become the new way for operators to deliver mobile internet, particularly in developing markets.
We wouldn't be surprised to see this at large tech venues like the Mobile World Congress. Speaking of that – be sure to check back with us next week for full MWC coverage live from Barcelona!