If you were wondering what the first non-Nexus device to get the update to Android 5.0 Lollipop would be, we might have the answer today. And slightly unexpectedly, it looks like it won't be a product from one of the big Android makers (in terms of sales). Rather, we're talking about Nvidia's Shield tablet.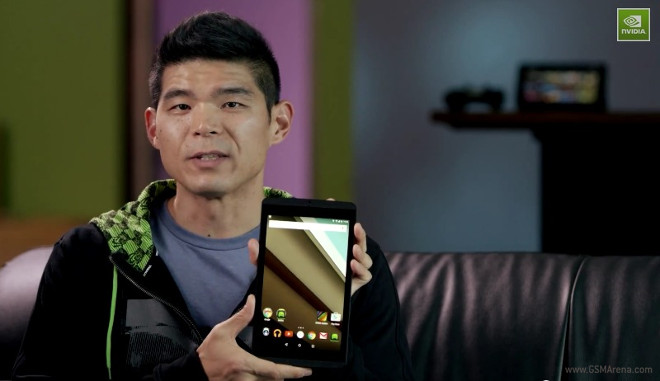 The company best known for its graphics processors has published a video on YouTube in which it teases the upcoming update. The rollout time frame of "November" is mentioned quite a few times, so we're assuming Nvidia's engineers are pretty sure they'll be able to pull it off.
The video, which you can see in full below, also quickly skims through a couple of Nvidia-specific additions for the Shield tablet. The Dabbler app and the Shield Hub will both be updated, with the new versions landing alongside the Lollipop update.
Last year with Android 4.4 KitKat updates Motorola was the fastest to bring a non-Nexus device onto the new version. This year that distinction looks like it could go to Nvidia, if there won't be any delays.