The Nvidia Shiled tablet is getting Android 5.0 Lollipop by the end of the month, we knew that much. But now we know the date – Nvidia has announced it will be rolling out the "simple software upgrade" on November 18.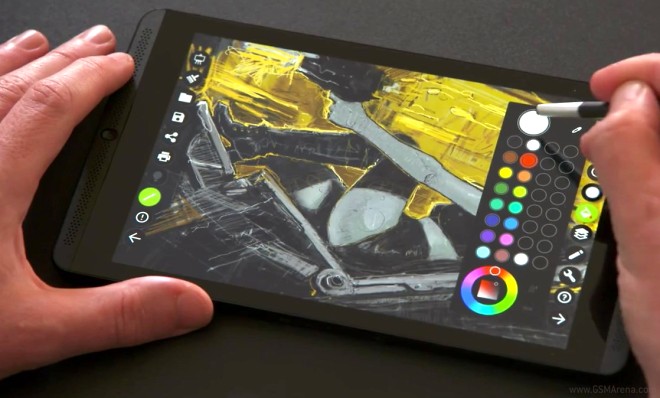 Aside from Material Design and the new Android Runtime as default the Shield tablet will get an upgraded Dabbler 2.0 studio with layer support and sharing/streaming features, Shield Hub, Nvidia Grid and new games like Half-Life 2:Episode one.
The Nvidia-made drawing app Dabbler is now redesigned to fit the new Lollipop look and it will also get full support for layers and sharing sessions over Twitch. Valve's Half-Life 2: Episode One has been optimized for the mobile Tegra K1 chip and will be bundled for free with either the 32GB and/or LTE versions of the tablet.
Another four new games are coming to Google Play, optimized for the Shield tablet – OddWorld: Stranger's Wrath, Pure Pool, Strike Suit Zero and Turbo Dismount.
Nvidia Grid will allow users to stream desktop games to the Nvidia Shield tablet by using Nvidia GPU servers and GeForce GTX cards. Nvidia Grid is coming to North America this month, Europe in December and Asia in the coming year.