Twitter wars are picking up pace recently. First it was HTC, Samsung and LG that exchanged pleasantries on the 140-character network and now it's Nokia, who used a fan-made Condescending Wonka meme, originally posted on Nokia's Conversations Blog to attack Samsung.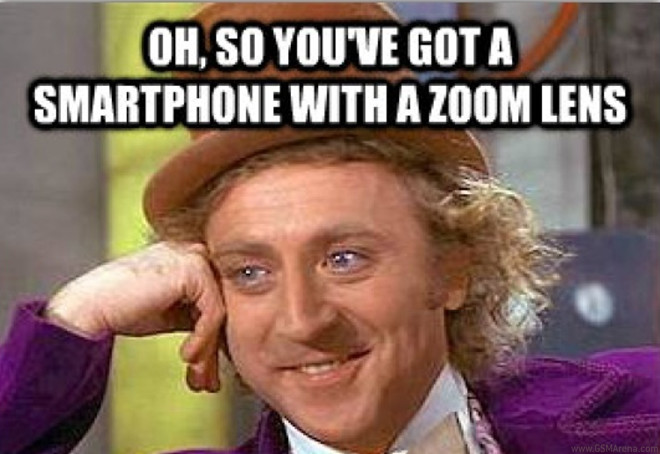 The meme clearly targets the Samsung Galaxy S4 zoom and its fatty 15.4 mm waistline.
Here's the actual picture posted.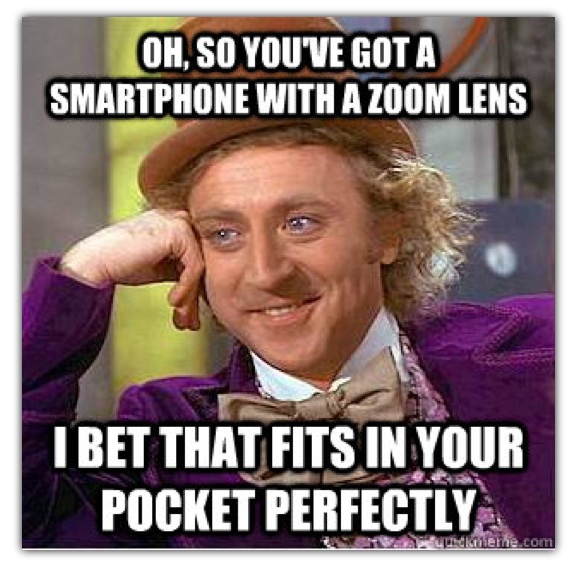 Now, Nokia didn't generate the meme – it only used it for a laugh but it still got the point across. What do you guys think – is the Galaxy S4 zoom a pocket-killer or does its versatility justify its bulkiness?