The Nokia Lumia 1020 just went live with a 41 MP PureView sensor and 6-element ZEISS lens with optical image stabilization. There's also a slew of improvements to the Windows Phone camera package to go along with the impressive hardware.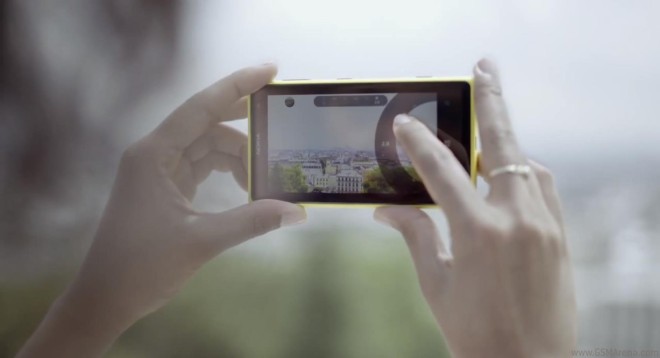 And as you could expect, Nokia wasn't shy bragging about its new flagship and released no less than four promo videos for the Lumia 1020. But, being the good guys we are, to spare you the need to go all the way to YouTube and we're ready to share them with you right now.
The first video of the is the all-rounder. It highlights all the Nokia Lumia 1020 key selling points in a little under a minute.
The second one focuses on the Camera Pro app and shows the Lumia 1020 can take pictures from a distance and then zoom in on them to reveal a level of detail unachievable by other smartphones.
Nothing markets a camera look better than have it film a video of an attractive young person stumbling about beautiful scenery in interesting places around the world, carelessly taking pictures of everything. The third video is the "Take photos like a pro" one.
But enough about images, here's the video promoting the camcorder on the Lumia 1020 and its impressive sound recording abilities.