The Nokia Lumia 920 features optical image stabilization (OIS) for its 8MP camera and while Nokia dropped the ball when it was discovered its promo video was not shot with the 920 at all, fans took it on themselves to reshoot the sample. But riding a bike is too mellow, driving a four by four through the desert puts lot more stress on the OIS and is much cooler too.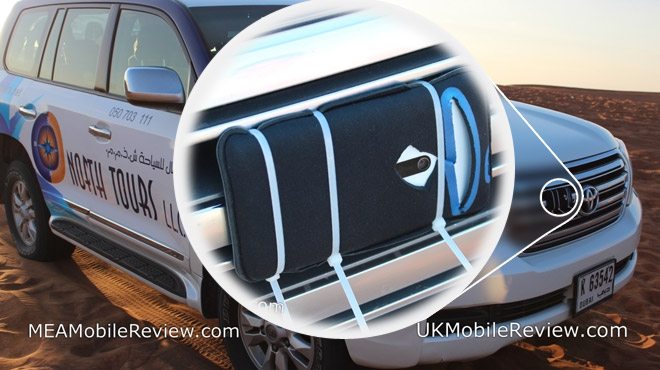 UK Mobile Review has a series of posts on how its team did the test, culminating in a 8 minute long video of them driving across sand dunes in the desert near Dubai.
You can read about how they came up with the idea, what protection they used (against the sand), how they hooked the Nokia Lumia 920 up to the grill of a Toyota truck and floored it.
Here's the fun bit, the drive through the desert:
The Lumia 920 handles the rough ride quite well, though I wish they tied up another phone at the front front so that we can compare proper optical stabilization with the digital tricks that other smartphones use.
Thanks to Ron for the tip!