Both photography and martial arts take years of training to master. But what if you could combine the study of both into one? A humorous new ad from Nokia UAE shows that you too can sign up to study Taekfoto with master Rez-Tu-Lo.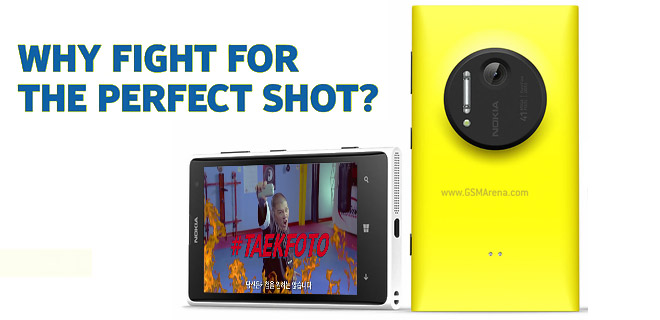 As you can imagine from a discipline that combines taking photos and martial arts, most of the 250 lessons revolve around getting through a crowd of people to get close enough for that perfect shot.
Or you could use Nokia Lumia 1020's lossless digital zoom and save yourself the AED 7,000 / $1,900 that the Taekfoto lessons cost. Training with master Rez-Tu-Los isn't cheap.
Check out previous Lumia 1020 ads here.