Nokia just announced the MeeGo-based N9 smartphone and I must say it is the best thing I've seen from Nokia so far. But they didn't stop at just the phone. They also have a few new accessories for the phone, two of which make use of the NFC technology.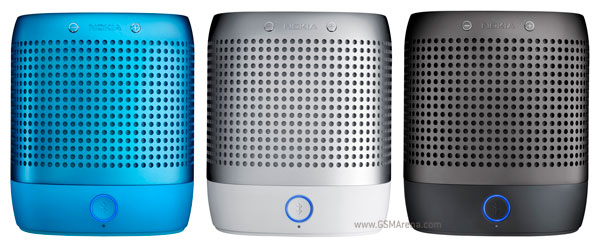 Now the NFC tech isn't something new. Google has been demoing it for some time now. But Nokia has gone ahead and dome something a lot more useful and practical with it by using it for pairing their Bluetooth accessories with the N9. All you have to do is take your NFC enabled phone and touch to an NFC enabled Bluetooth accessory and they will pair automatically. Touch them again and they get unpaired.
Nokia has now launched two accessories that use this cool feature. First is the Nokia Wireless Music Receiver, which lets you pair the device simply by tapping your NFC phone on it and then you can stream music from your phone to the device, which you can then connect to your audio system.
Then there is the Play 360, which is a portable speaker with NFC. It works similar to the Wireless Music Receiver but has its own built-in mono speaker. You can even pair two of them at once to a single phone and use them as stereo speakers.
They also announced one more Bluetooth headset, but this one does not support NFC. It's the BH-111, which is the updated version of the BH-214 and has a more colorful design with a physical volume control dial instead of buttons.
Lastly, they have a new charger for the N9, that comes along with the phone. Unlike the older Nokia charger, this one does not have a cable attached to it but is more like the iPhone charger where the entire thing is about the size of the plug and you can connect the phone's data cable to it. It's smaller, faster and much better looking.