The Nexus 6 is a big phone. You can tell that from the display size or from reading the dimensions. But nothing drives the point home than watching it being compared with phones that we are already familiar with.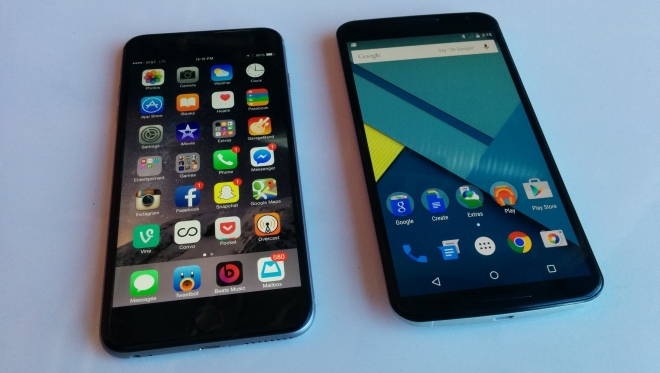 TechCrunch did a hands-on with the Nexus 6 and there are two images from the article that are worth focusing on. The first is the image above, where the Nexus 6 sits next to the iPhone 6 Plus. Now the iPhone 6 Plus is a big phone, but the Nexus 6 isn't that much bigger despite packing half an inch of extra screen. But the more hilarious image is the one below.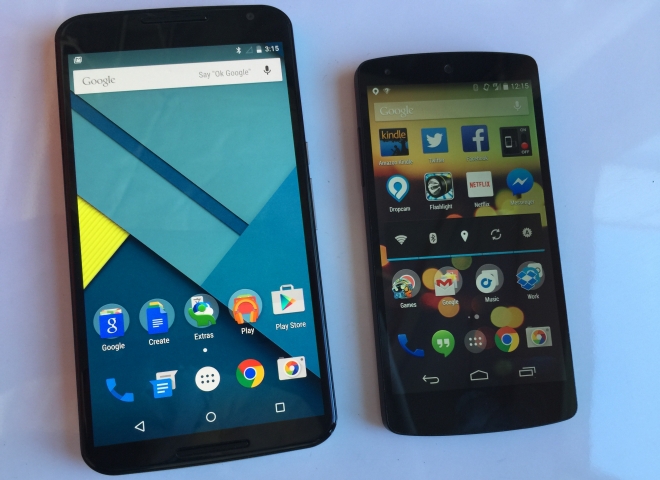 Bear in mind the Nexus 5 has a 4.95-inch display and isn't exactly a small phone by any means. But look how it is absolutely dwarfed next to the new Nexus 6. I mean, this is like the time you went to a supermarket and spotted a family pack version of something you are used to seeing in the normal size.
Yeah, good luck using that with one hand.