The amount of Samsung Galaxy S6 details that has made its way to the public ahead of launch has reached critical mass for designers to be able to create a pretty accurate vision of what the upcoming flagship will look like. The leaked schematics left little to the imagination and it actually took too long for people to dress them in proper attire.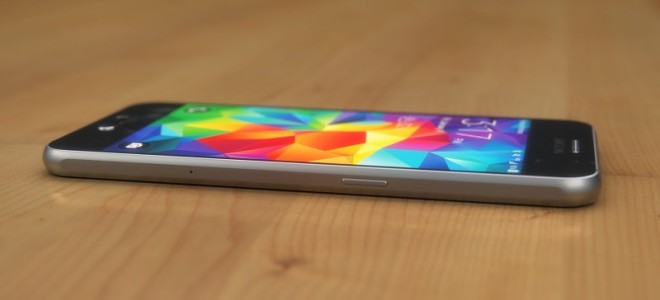 It's not the first time we've seen the work of Martin Hajek applied in the field of mobile devices and now we are treated to his take on the Galaxy S6.
The new camera/sensor arrangement on the back has been the most undisputed feature of the new Samsung flagship, confirmed by every leaked case out there. Whether the glass back will actually make it to production remains to be seen, but if it ends up looking anything like these images, arguments against it will be few.
The outer frame may be a bit too reminiscent of the current iPhone for hardcore Samsung fans. I does feature the characteristic bulges at the corners and finely trimmed sides, introduced with the Galaxy Alpha and carried to its disciples. It's just that the rounded edges of the frame towards the front and back are simply not the Samsung of late we all know. But it may be just what the Galaxy S6 needs to distance itself from the past and mark the new path the Korean company is taking with its flagship.
The brief video below combines these renders with the known specs, "confirmed" so far.