Microsoft has released the final version of Office 2016 for Mac. The company had released a preview back in March but now you can purchase the full version from Microsoft.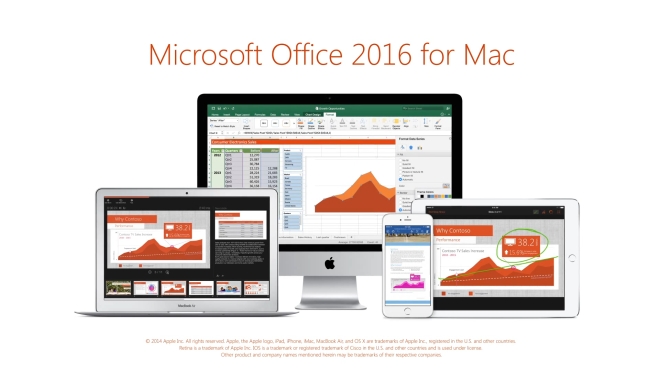 Office 2016 for Mac is a complete revamp of the old Office 2011. The new app brings the new UI design seen on the Windows and mobile versions of Office while harmonizing with the new design and features of OS X. It supports features like fullscreen mode, multi-touch gestures, and also has Retina assets for all the high resolution Macs.
Office 2016 for Mac comes with five applications – Word, Excel, PowerPoint, Outlook, and OneNote. If you are an Office 365 user, you can just download it for free. If you are a student, you could get it for free or at a substantial discount. If you are a home user, you can get it for the same monthly or yearly subscription price as the Windows version or from your local retailer.