Just moments ago BlackBerry announced a brand new device ant it MWC 2015 press talk. The BlackBerry Leap, as it is called, comes with a 5-inch HD screen and is powered by what the company refers to as "mid-range" hardware.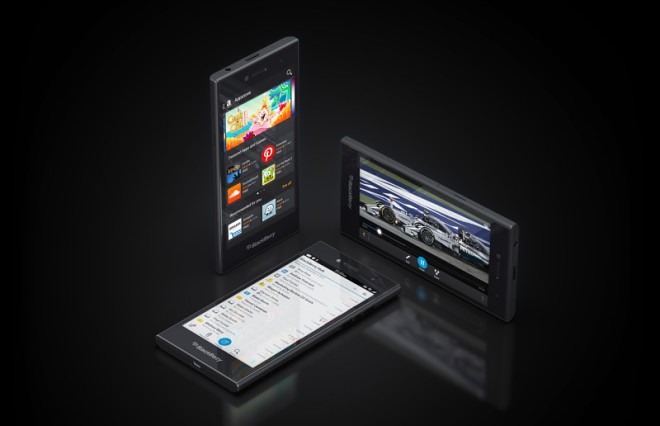 The phone is equipped with a quite dated Snapdragon S4 Plus chip and comes with 2GB of RAM and 16GB of onboard storage. Battery life should be pretty good thanks to the 2800 mAh battery pack, but it does come at a price, as the device is quite thick at 9.5mm and weighs 170g.
The hands-on video itself puts a huge accent on the handset's new software. BlackBerry OS 10.3.1 is said to be very big on security and naturally comes equipped with BlackBerry Hub, as well as the Amazon Appstore, so you can make better use of the built-in Android application compatibility.
The short clip is mostly a quick tour around the new device and BlackBerry is really trying to pull off the new look. The presenter even goes as far as calling the phone thin and marveling at what he seen as an "edge-to-edge" screen. This is clearly not the case with the rather bulky device, but seeing how Donny Halliwell, Senior Product Marketing Manager at BlackBerry, is starring in the hand-on, it is only natural that some marketing pixie dust be spread around.
Hopefully we will have a chance to have a look at the BlackBerry Leap for ourselves really soon, so we can give you our first-hand experience of the device. Stay tuned for more.