Remember the Indian government's project to put a tablet in the hands of every student? Well it seems to be progressing rather well and what we are seeing here is the second version of the ultra-cheap slate. The new Aakash slate is based on the Ubislate 7+ and brings a healthy improvement in specs without upping the price and represents a huge leap forward, just three months after the first version.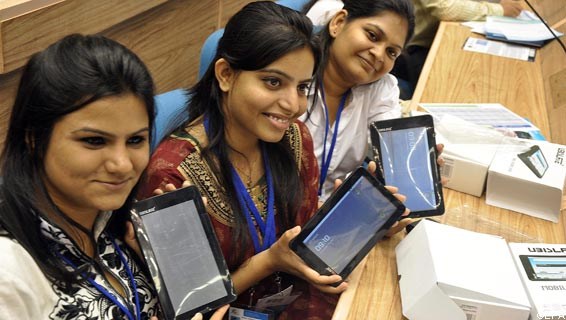 Most importantly, the 7″ resistive screen has been replaced by a capacitive one and the tablet got a proper CPU architecture – Cortex-A8. Okay, it's an old proper architecture and at 700 MHz frequency it will hardly be blazing fast, but that's more than you can demand from a $40 device.
A 3200 mAh battery will be powering the new Aakash slate and it should suffice for power autonomy of up to 3 hours. The Android version is said remain 2.2 Froyo, but the RAM is upped to 512 MB, so things should feel better now.
The Aakash 2 tablet is expected to go on sale in India in April. Hopefully, this initiative will encourage other Android manufacturers to lower the price of their tablets, as it's getting quite obvious that production costs aren't as high as they will have us believe.