Microsoft has added a new Surface Pro 3 model to its convertible tablet lineup. The newcomer is the most affordable variant of the slate with an Intel Core i7 CPU.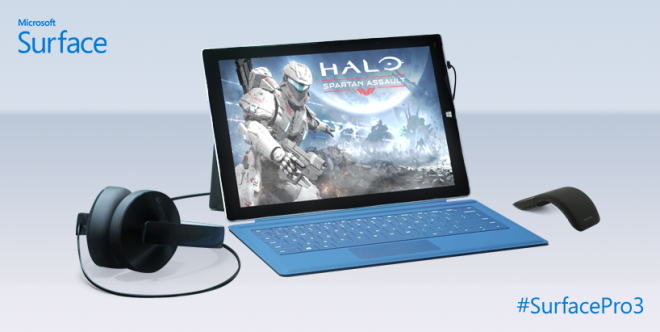 The new Intel Core i7-based Surface Pro 3 has 128GB of built-in storage and 8GB of RAM. It costs $1,299, which also happens to be the price of a version with Intel Core i5, 256GB of onboard storage, and 8GB of RAM. Therefore, one can go for a powerful Intel processor teamed with same amount of RAM but will have to compromise on the storage.
Now there are six Surface Pro 3 models in the Microsoft's lineup, with three of them packing Intel Core i7 and 8 GB of RAM.
• i3-4GB RAM-64GB – $799
• i5-4GB RAM-128GB – $999
• i5-8GB RAM-256GB – $1299
• i7-8GB RAM-128GB – $1299
• i7-8GB RAM-256GB – $1549
• i7-8GB RAM-512GB – $1949
Microsoft will likely launch a successor of the Surface Pro 3 in the near future. The tablet was announced in May last year.