Microsoft has launched a new Universal Foldable Keyboard powered by Bluetooth at the Mobile World Congress 2015 today. This lightweight keyboard is slim offers flat keys laid out in five rows but no function keys.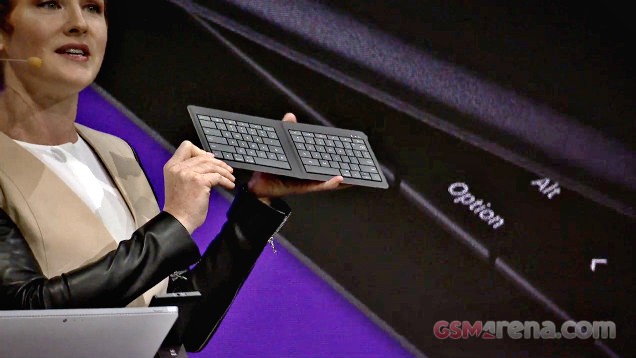 However, the multimedia control keys are placed on the top row. The software-giant has enabled this Universal Foldable Keybaord to work seamelessly with iOS, Android, and Windows platform based smartphones and tablets. The keyboard can be folded like a wallet and can be easily carried along with a tablet.
Due to its slim profile and folding form factor, there is no fixing slot or hinge for hooking a device. Appearing like a laptop keyboard sliced out, it has a microUSB port on one of the sides. We believe it can be charged like other similar peripherals.