First, I would like to note that a display with such specs will not will not find itself into a smartphone or a tablet in the foreseeable future. Given the fact however, that pixel density has become a real battlefield among the manufacturers of mobile devices lately, I do believe that MicroOLED's latest display must be noted. As you are about to find out, it is entirely in a reality of its own.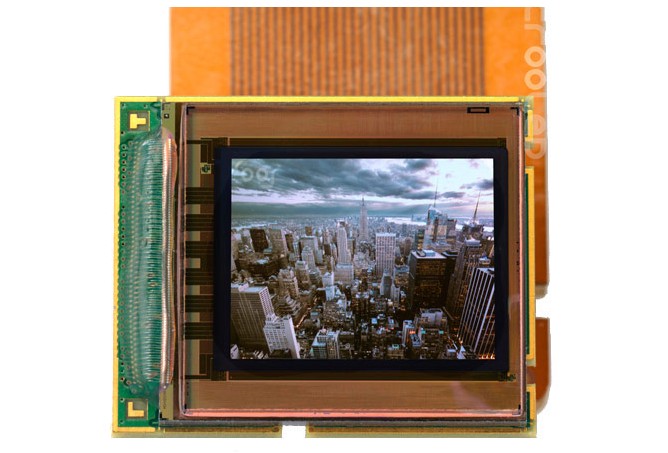 Now on with those impressive numbers. MicroOLED's engineers have managed to pack 5.4 million pixels into a 0.61″ display unit (Apple iPhone's Retina display sports 614,400 pixels in comparison). The technical marvel has a low power usage of 0.2W. It boasts a maximum contrast of 100,000:1, and 96% uniformity. The end result from all these specs in a screen this small, is an image with unrivaled quality.
Expect to see technology of such caliber get implemented in medical equipment, military projects, and professional cameras. In the meantime, we can all hope that one day we will witness that many pixels being packed in a device in our pocket.