SanDisk is usually the one that sets microSD capacity records, but this time it got scooped. Microdia unveiled an unbelievable 512GB microSD card, wiping the floor with SanDisk's current top offering of 200GB.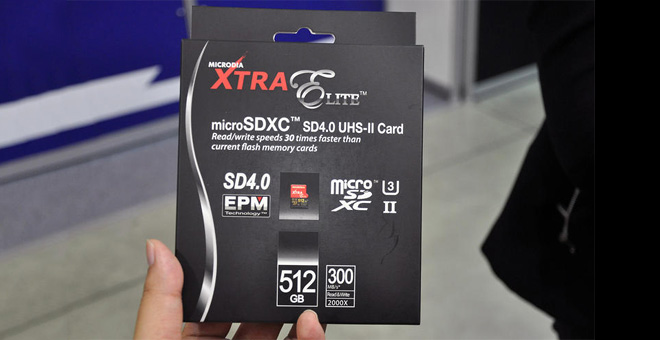 And no, the Microdia Xtra Elite will not be cheap.
The card supports the UHS standard and promises transfer rates of up to 300MB/s. Older devices will go only half as fast though as the card is based on the SD 4.0 standard, which adds a second row of pins. Even if your reader doesn't support the 4.0 standard, you're still looking at around 150MB/s max speeds.
Microdia didn't have a working card for the Computex demo in Taipei, but the Xtra Elite should go on sale next month. Sit down before you read the price – $1,000 or so (~€880/£650). For comparison a full-size 512GB SD is around $400-$500, SSDs of that capacity are under $200.