So you want to be more connected to your car? Well if you're sporting a new Mercedes-Benz, then Pebble has just the smartwatch for you. They've teamed up with the iconic German automotive manufacturer to create a wrist-watch style piece of wearable tech that should be available in 2014.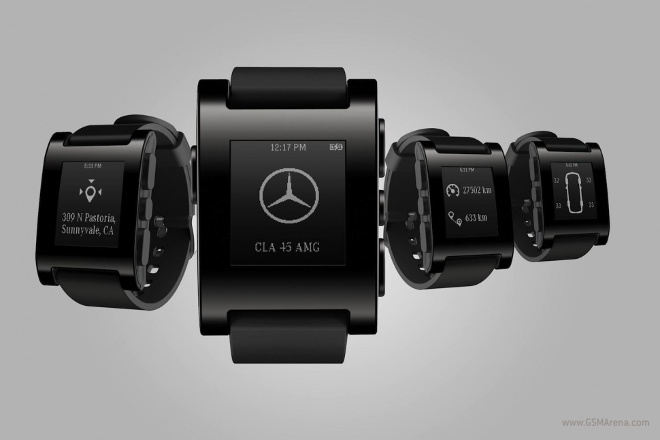 The Mercedes Benz/Pebble product and all of its details will be unveiled at CES between January 7-10. It's safe to assume that the smartwatch will work with Mercedes' already existing smartphone application: Digital Drive Style.
With Drive Style, users can read their fuel gauges, locate where their car is, check their door-lock status, and read their odometer, all from their smartphones.
Mercedes has ventured into wearables territory in the past. There were previous reports of the auto maker making a Google Glass application for its vehicles.
Be sure to stay tuned for our coverage of CES 2014 where we will have more info on the Mercedes Pebble wearable when it is officially revealed.