Nokia has just parted ways with its MeeGo platform, but the Finns are, reportedly, about to add another Linux-based platform with a windy name to its portfolio. Its name will be Meltemi and, unlike MeeGo, it will be designed with entry-level handsets in mind.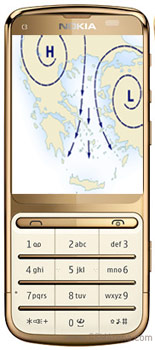 Although the company declined to comment on the matter, WSJ is confident that the company will be shifting the efforts of its software developers to lower-end products. Nokia is obviously looking to replace the S40 featurephone interface with a proper OS.
Meltemi should share some of the ideas that went into MeeGo Harmattan and should be ready by the time 1GHz processors become the standard for low-end device (which seeing how things go isn't that far away).
So with Windows Phone 7 coming to secure the high-end and Meltemi allegedly fitting underneath it Nokia's about to have a total overhaul of its huge portfolio in just a couple of years. Your thoughts on that are welcomed in the comment section below.
Thanks, Ahmed for sending this in.