Apple's event brought things like a refreshed retina iPad, the long expected iPad mini and new Mac computers. There were new accessories too – several new Lightning cables (HDMI, VGA, SD and USB) and a Smart Cover for the iPad mini.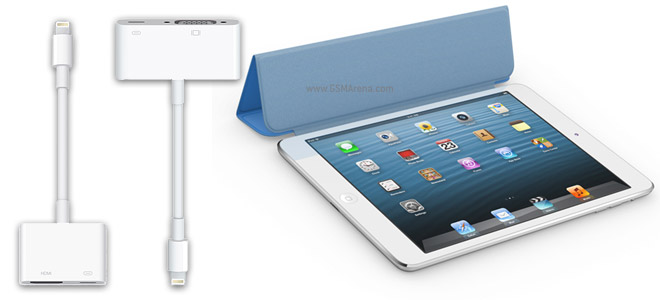 The iPad mini covers are smaller versions of the ones for the full-size iPad and they have the same functionality – automatically waking the tablet when you open them and then serving as stands (in two different positions). Here's a video that shows it in action:
The Smart Covers for iPad mini cost $49, same as the ones for the big iPads.
The iPhone 5, the 4th gen iPad and iPad mini all use the new Lightning connector, so the old accessories won't work. Apple has begun updating its accessory catalog with their Lightning equivalents.
We already have the Lightning to HDMI and Lightning to VGA cables, both priced at $49. Sounds a bit steep when you consider that a t a 30-pin to VGA cable is $29 and a 30-pin to HDMI cable is $39.

Also announced yesterday are two cables for attaching external storage, the so-called Camera Connection Kit. The Lightning to USB and Lightning-to-SD cables. Those aren't available at the Apple Store yet, but a leaked SKU listing suggests a $29 price.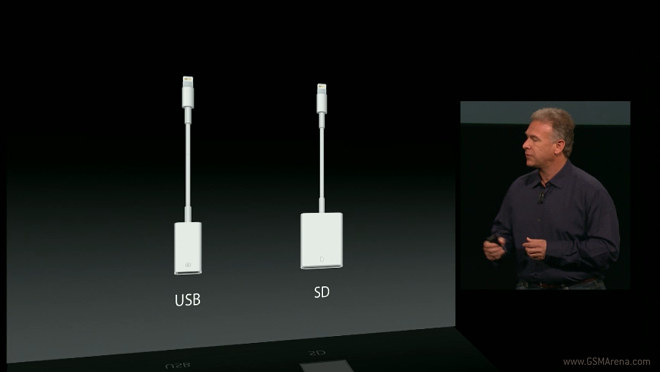 In case you've missed it, here is the list of countries that will get the iPad mini first along with pricing.