The LG G4 is coming and in a mere week – on April 28 we should finally see what the Korean giant has prepared to take on the Galaxy S6, S6 edge and the HTC One M9. Although, frankly, LG has left little to the imagination.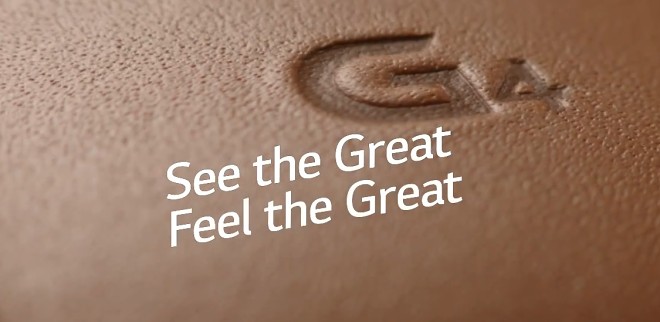 Leaks have been so plentiful, that we already know almost everything about the G4, although LG did throw a major "curve ball" with word of a curved screen, and yet, we can't seem to stop talking about it. This alone should vogue well for the upcoming flagship and its merits.
The handset looks unique in a lot of ways, but the thing that definitely stands out as an instant eye-catcher is the genuine leather stitched back. LG has taken every possible chance to remind eager fans of the phone's new extravagant styling and the company's newest promotional video is intended to do precisely the same.
The clip itself is a mere 15 seconds, but it is beautifully produced with a dynamic sequence of close up shots of the G4′s signature back being produced. The message is clear – exquisite and most-importantly, different. Leather on a smartphone might not be to everybody's taste, but there is no denying that it looks premium.
As far as we currently know, the LG G4 will feature a 5.5" True HD IPS display of QHD resolution and made from Corning Gorilla Glass 4. Sporting the Snapdragon 808 chipset, it will pack 3GB of RAM with 32GB on-board storage. The company has been harping about the 16MP rear snapper with f/1.8 aperture for clicking wide-angle images.
The official announcement is set for April 28 and the company has already confirmed that the phone will be available on the local market as early as April 29.