LG's upcoming flagship smartphone, the G3 has been leaked numerous times and has left nothing to our imagination. Just when we started to think that the flood of leaked information with respect to LG G3 is about to stop (since we already know everything about the smartphone), we come across the official accessories of the device.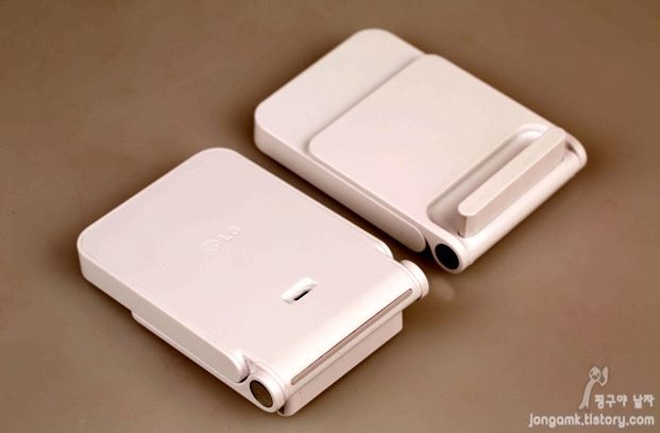 The wireless charger and the quick circle case for the LG G3 have been pictured. The leaked images reveal that the G3′s wireless charging dock will feature a design that is significantly different from the normal wireless docks. It looks like the accessory also has the ability to work as a stand for the G3, which means that the smartphone can be controlled or interacted while it is being charged.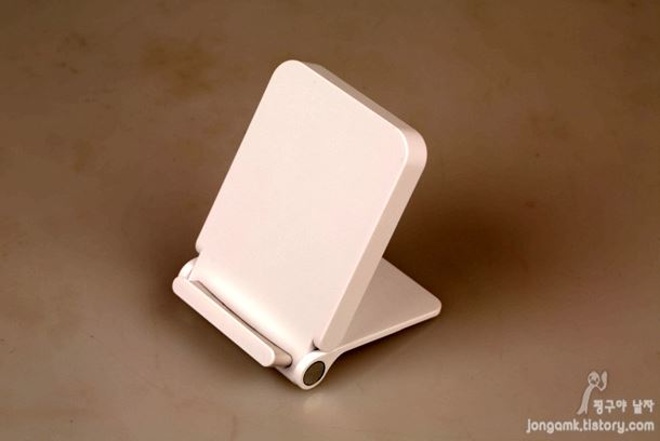 The other accessory we get to see is the Quick Circle, which the company has already announced. Quick Circle case, as the name suggests, will have a circular window on the flip cover that lets you see the notifications as well as access certain features, such as calling, messaging, camera, music player, settings and health app.
The Quick Circle case will be available in five color options – Metallic Black, Silk White, Shine Gold, Aqua Mint and Indian Pink.
LG is expected to showcase the accessories during the official unveiling of the G3 on May 27. We will be bringing you all the latest news from the event live, so check back with us when the time comes.