Verizon is readying a replacement for the LG G Pad 8.3 tablet, which may be dubbed the LG G Pad X.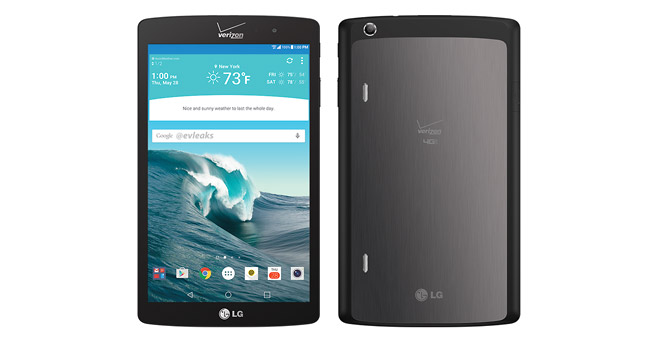 Little is known about the tablet, but there's an image to look at – everything's better with pictures.
The current G Pad 8.3 LTE is available from Verizon for $130 with a 2-year contract or $300 with no commitment. That model is around a year and a half old.

It looks like the new one will keep the brushed aluminum panel on the back along with the stereo speakers. The G Pad X will have 4G LTE connectivity as well.
If you believe in signs, the calendar widget in the image is showing May 28, Thursday with fair weather in New York. That sounds like a reasonable announcement date and place, but it could be nothing.