Looks like LG just decided to turn it all the way up to eleven. The latest television to come from the South Korean manufacturer is the LG 105UC9, boasting a spec sheet that is scarcely believable.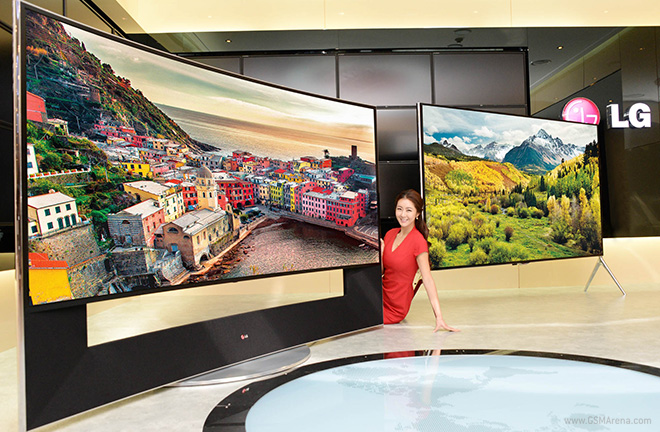 Well, first of all, this TV is 5K. Or at least that's what LG is calling it, since it's not an official term. The name comes from the resolution, which is an astonishing 5120 x 2160, which gives it an aspect ratio of 21:9. If that was not enough, the panel is a whopping 105-inches in size and is curved so it can go around your house more easily.
Underneath that massive panel is a 7.2 channel, 150W speaker system designed in collaboration with Harmon Kardon. The television runs on webOS, as have some of LG's recent models.
With there being very little content in native 4K, it's a bit hard to justify spending money on a 4K TV. This one has even more pixels, not mention an awkward 21:9 aspect ratio. Granted, most movies are shot in 21:9, you'll rarely find them in that aspect ratio on something like a Blu-ray, so you'll mostly be zooming in to get rid of the black bars, which doesn't sound all that great.
The LG 105UC9 will be available for pre-order in South Korea this week and will be rolled out in other markets in the fourth quarter. No prices have been announced yet.