LG AKA is an extraordinary smartphone and in a good way. Its key feature is the front mask, which allows the AKA to use its signature feature – the eyes. At first we thought about Tamagotchi, but the AKA isn't a pet you need to look after. Each of the four AKAs has different personality, but they have one purpose only – to notify you about missed events in a cool way.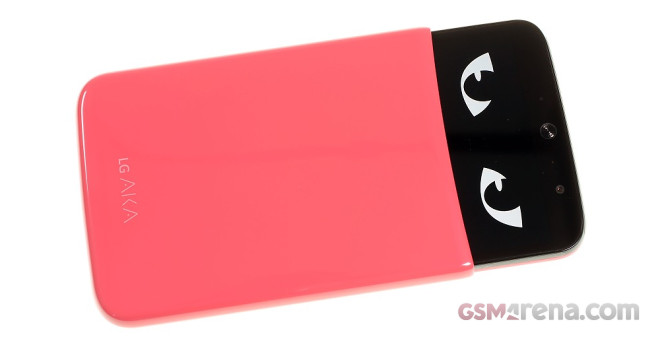 Outside the notifying eyes and front mask, the AKA is no different than the LG G2 mini. It's a well-build phone with the iconic rear control deck and the premium laser-assisted auto-focus LG's proud of. The rest is rather unimpressive – a 5″ 720p display and a dated Snapdragon 400 chip with 1.5GB of RAM.
We got the pink AKA, which has the lovely YoYo personality. In case you get tired of it, you need to buy a new combo package of rear cover and front mask, then AKA will automatically switch personalities.
Here is our hands-on video.
Our review is already in the works and should be live by the end of next week. Here is a spoiler for you – the battery life is very good. Tune in next week for more!