After adorning the iPhone 6 family and the Samsung Galaxy S6 lineup in gold and exotic leather, the Finnish maker of luxury accessories Legend turned its attention to the Apple Watch. The Helsinki-based company turned the wearable into a bespoke luxury item and dubbed it Tempo.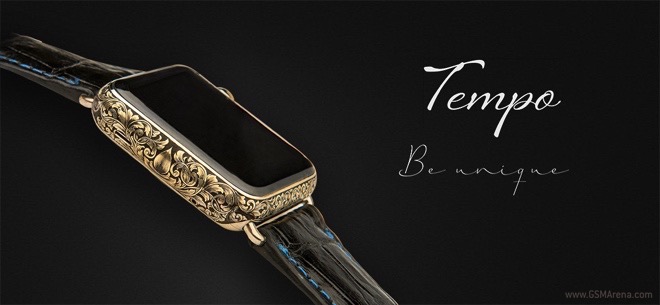 The Apple Watch Tempo features a body covered in 24ct gold and a crocodile leather strap with a deployment buckle made from the same metal. The body of the smartwatch features hand engraving that takes 30 hours to complete.
Customization options include 18ct gold, rose gold, platinum, and diamonds for the housing. Gold bracelet with engraving is also possible in case the crocodile leather strap is too plain for you. The device ships in a luxury box made of wood.
Pricing of Tempo starts at €3,490, thus making it a cheaper and gaudier alternative to the Apple Watch Edition. We don't know what the resale value of the device will be next year when Apple Watch 2 comes out however.