Samsung's latest promo video could well be the coolest one we've seen to date. Dubbed "Holiday Dreams," the clip features a synchronized dreamscape of 74 different devices.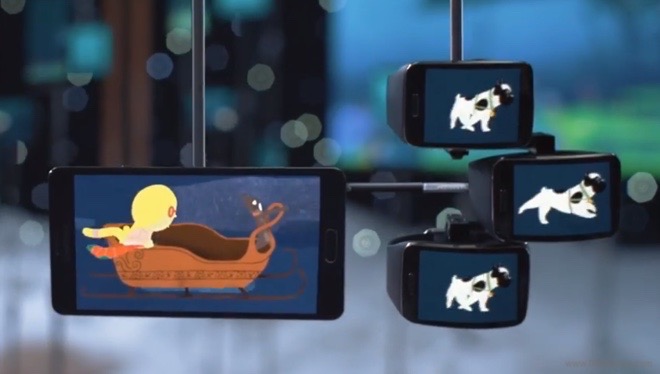 The video tells the animated story of a young girl's holiday dream. The stars in it include Samsung Galaxy Note 4, Galaxy Note Edge, Gear S, Galaxy Tab S, and a curved UHD TV. See it below.
Here's a behind the scenes video, which shows how all the magic happened. By the looks of it, it has eaten a good chunk of the company's massive marketing budget.
What do you think of Samsung's latest promo? Tell us your thoughts in the comments.