The Kindle lineup has made Amazon proud – over a million Kindle devices are flying off their virtual shelves every week, three weeks in a row now. That includes the eInk readers, of course, but the droid tablet, the Kindle Fire, is doing very well too.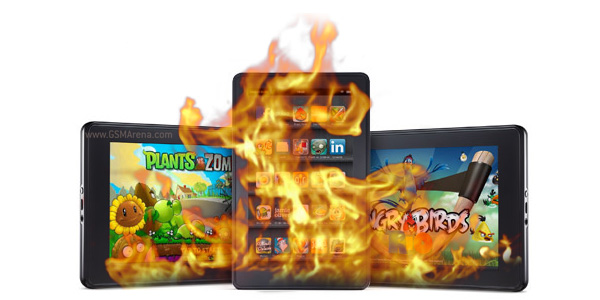 Amazon didn't give any specific numbers, but said that the Kindle Fire was the bestselling product on all of Amazon for the 11 weeks during which it has been on sale. It's also the most gifted and most wished for product on Amazon's lists.
While it's not clear how many of the million plus Kindle devices per week are Fires, the sales numbers for the Fire have gone up over the last three weeks. The Kindle Fire was already the most popular Android tablet in the US (second worldwide), so it would be interesting to see where it stands after the holiday drive.
Interestingly, Amazon said that they're seeing people buy two Kindles – a Kindle Fire and an eInk Kindle. Customers prefer the eInk models for reading (unsurprisingly), which doesn't bode well for LCD-based e-readers.
The Kindle Fire however has a huge library of multimedia over it's eInk siblings though – millions of movies, TV shows, music and so on.
What about you? Are you okay with an LCD e-reader because it offers multimedia and apps or do you have two separate devices – one for reading and one for everything else?