People seem to really be loving the idea of a Jolla Tablet. That is, if we judge based on how much money they've already pledged for the device on Indiegogo. The tablet's makers have already been promised 184% of their funding goal.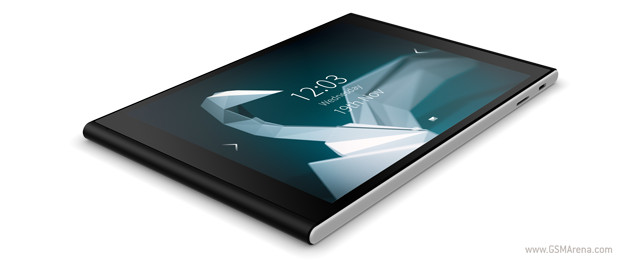 The Jolla Tablet was announced earlier today, and it's already raised over $700,000, the goal having been $380,000. And the campaign has 21 days left.
This is probably the first tablet to be crowdsourced and crowdfunded, using the well known Indiegogo platform. Aside from taking money from its backers, Jolla has also promised to listen to their feedback and feature suggestions.
The Jolla Tablet will have a 7.85-inch 2,048×1,536 IPS touchscreen, a 64-bit Intel chipset with a 1.8 GHz quad-core CPU, 2GB of RAM, 32GB of storage backed by an SD slot for expansion, a 5 MP rear camera, a 2 MP front snapper, and a 4,300 mAh battery. It will run Jolla's Sailfish OS 2.0, which will apparently support Android apps.
Pricing started at $189, but right now you can only pledge to buy one at $204, as the lower-priced tiers have sold out. Jolla expects to start shipping the tablet in May 2015.
Thanks for sending this in, LamiaLove!