Jetpack Joyride is one of the most popular game available for iOS and also one of the most requested for Android. Finally, after a year of releasing a game on iOS, developer Halfbrick Studios has ported the game over to Android.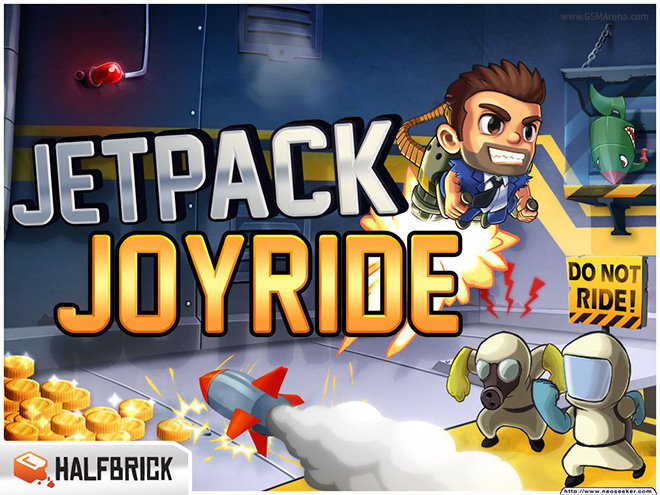 Jetpack Joyride is a 2D side-scrolling game where you control Barry Steakfries who is strapped to a jetpack as he moves through a top-secret laboratory. You control the altitude at which he flies by touching the screen and dodge obstacles along the way. The game also offers various vehicles that give you special abilities. You collect coins as you fly, which lets you upgrade these vehicles.
Unfortunately, the game is only available on the Amazon Appstore for now, so only those in the US can install this game by installing the Appstore client first. Other Android users will just have to wait for the game to hit the Play Store. Or play it on Facebook till then.