Apple has released a tiny update for iOS devices running iOS 7. This will bump up the version number to iOS 7.0.6 and brings with it just one small change.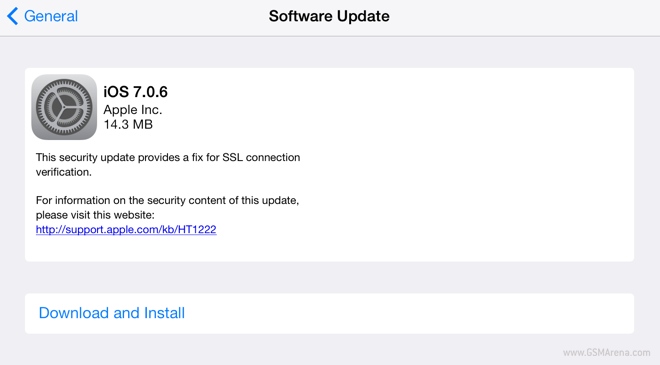 The update provides a fix for SSL connection verification, preventing an attacker with a privileged network position from capturing or modifying data in sessions protected by SSL/TLS.
The update is also very small in size that depends upon the device you are using. If you're expecting some major change in performance or bug fixes, you will have to wait for the upcoming that iOS 7.1 update.