Ever since Apple released iOS 5, a lot of its users have been waiting for an untethered jailbreak to come up. Well, it appears that the long wait is about be over as we got a video from the Chronic Dev Team that demonstrates a working untethered jailbreak solution.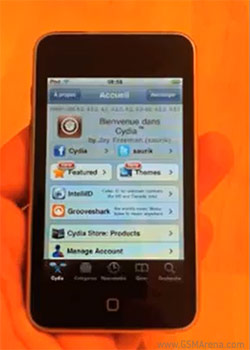 The French hacker going by the name of ThePod2g announced that he found a bug that could be used for the jailbreak about a month ago and now he and his team have already found a way to utilize it. The exploit is available on both iOS 5.0 and 5.0.1, so there shouldn't be any problem jailbreaking either of them.
The hacker promised to test the jailbreak solution on the iPhone 4S and iPad 2 (which he doesn't have) as soon as he get the chance, but everything should work fine on Apple's latest iDevices.
The untethered jailbreak isn't ready for public use just yet and there's no exact timeframe given for that happening, but it shouldn't take too long.