If ever there's a phone in need of a teardown the iFixit team is ready for action. This time the crew disassembled the HTC One and found that it's no picnic.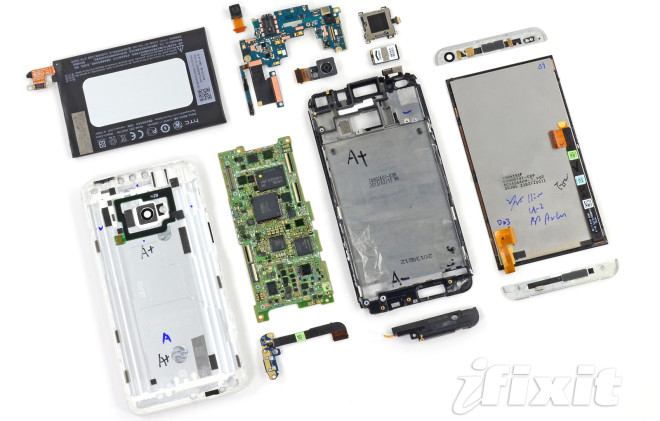 The One ended up with a bad grade for repairability but received good marks for build quality and durability. We get to see the Snapdragon 600 CPU, the 4 "Ultrapixel" camera, inside the sweet looking unibody and those stereo speakers at the front.
It seems that the 2.1 MP ultra-wide-angle front facing camera is made by OmniVision while the centerpiece of imaging, the 4 MP sharpshooter is the work of ST Microelectronics.
The 32 GB NAND flash is manufactured by Samsung.
The bad points are that you simply cannot open the device without damaging the rear case. The battery is tough to replace because you need to dig past the motherboard and the display assembly forces you to remove the rear case, which makes replacing a broken screen nearly impossible on your own (even with the proper tools and knowledge).
To sum up it's best if you don't break your HTC One. Check out the source link for the full breakdown.