IDC queried devs that use the Appcelerator platform and has some very interesting stats to share. The Nokia/Microsoft dual effort to attract developers is paying off – Windows Phone comes out as the third most desirable mobile platform to develop for (a big thing, considering WP7′s limited market share).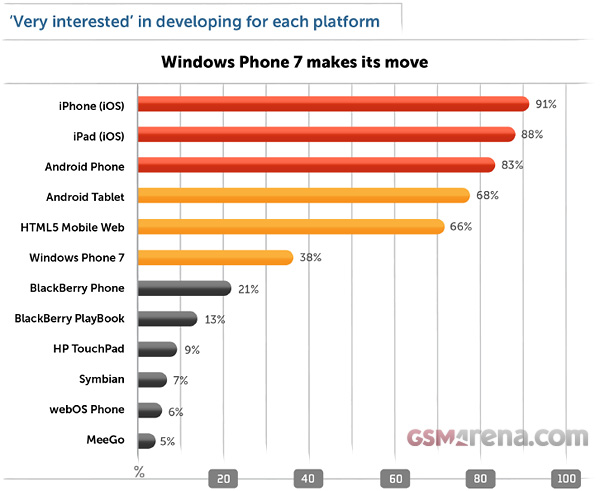 Also, Amazon's new Kindle Fire is stirring things up in the Android tablet world, overtaking the Samsung Galaxy Tab in the US as the Android tablet most devs are interested in working for. It climbed to the second spot worldwide too, where the Galaxy Tabs still hold the top spot.
IDC notes that with 49% of devs interested in developing for the Fire, Amazon's new tablet comes very close to the interest that the original iPad garnered (53%). Devs have quoted the Fire's accessible price as its main advantage over the competition but are wary of fragmentation, lack of camera and GPS.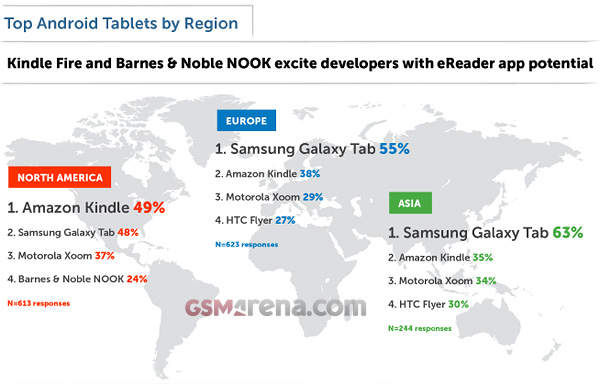 Anyway, back to Windows Phone and Nokia. 38% of devs are interested in creating apps for Microsoft's mobile OS and most of them are very interested in Nokia's Lumia phones. Those numbers overshadow the interest in Nokia's other platforms (Symbian and MeeGo).
It's a healthy jump over the 30% or so interest in June and it gives WP7 an edge over BlackBerry in terms of dev interest.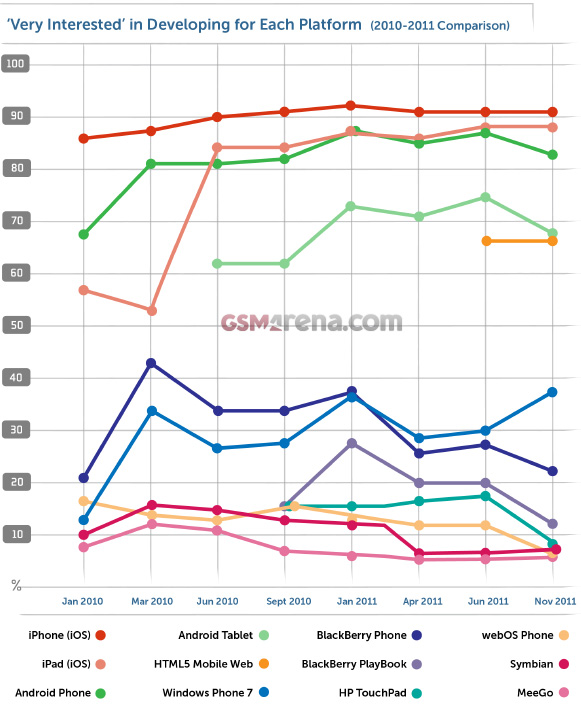 In Europe and Asia the number one reason devs are looking at Windows Phone is the Microsoft/Nokia partnership, while the US is excited about Windows 8 tablets.
iOS is the top dog in developer interest (for both iPhones and iPads) and Android remains in second place (for phones and tablets) but declined slightly. The companies' respective TV efforts (Apple TV and Google TV) are seeing continuous decline in interest.
It's also interesting that devs are interested in making HTML5 web apps, which will run on practically any platform with a modern web browser, but despite the wider reach that web apps enjoy, interest is still lower than native iOS and Android apps (but higher than Windows Phone).
You can read the summary of the IDC/Appcelerator report over here (or sign up for a for the full report, it's free).