The super-thin phone trend means we'll probably never see a xenon flash on a phone again, so flash add-ons are a thing now. The iblazr2 is getting kickstarted now and should be delivered this September.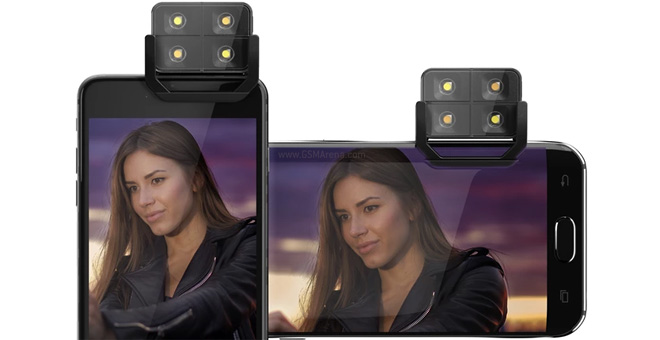 The add-on uses four LEDs and a wireless connection (Bluetooth) to up to twice as more light as your phone's built-in flash can. It supports both iOS and Android phones.
There's a dedicated app called Shotlight coming to both platforms, first on iOS in June then on Android in August (it's released early because it supports 1st gen iblazr flashes). The app offers manual controls for the camera (ISO, white balance, EV, focus) and can adjust the power output and color temperature of the flash.
The iblazr2 can go between 3200K and 5600K depending on what you want. You can also use multiple iblazr flashes if you need a more complicated setup. Those can be set up 25m (80ft) away thanks to the Bluetooth 4.0 LE connection.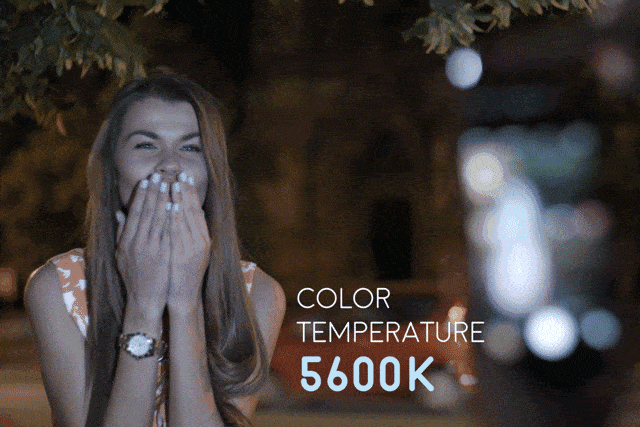 The flash can work with your phone's default camera app too, you just have to double tap the iblazr to snap a photo. In the basic package you'll get a clip to attach the flash to your phone, a cold shoe mount for DSLRs, a key clasp and a silicon diffuser.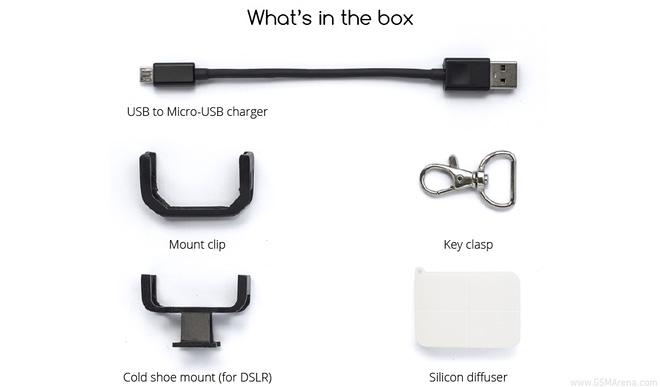 The 2nd gen iblazr can work as a video light for your DSLR or phone, putting out 150 lux at 1m. For photos that's double – 300 lux.
The early bird special (first 1,000 backers) will get the iblazr2 for $45. You get a choice of Black, White and Pearl Gray. The regular price isn't much higher – $49 – but the retail price is expected to go up to $70. You can also grab a pack of two or three flashes for $90 and $125 respectively (limited to 100 backers).
This is the third project of the Kiev-based team, following the original iblazr and the Lunecase (an iPhone case with light notifications on the back), all of them Kickstarted. Hit the source link to check out their Kickstarter page.