Hugo Barra helped present the Xiaomi Mi 4i on stage, but his duties expand beyond a product spokesman, he's not afraid to get his hands dirty and take the phone apart.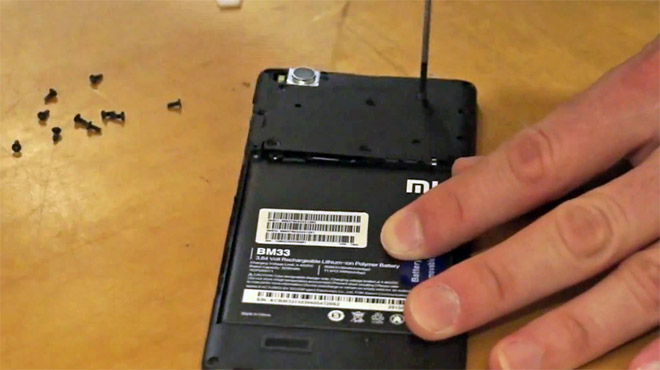 In doing so, he also tells the engineering story of making the Mi 4i.
The phone has the most compact – and densest – motherboard Xiaomi has designed yet. Both sides are neatly stuffed with components. The card slots alone take up a lot of room, but so does the antenna in order to support the necessary frequencies.
The motherboard had to be small so that the battery can be tall and wide, which in turn allowed the engineers to make it thin. As Barra demonstrates, the thickness of the battery and the touchscreen stacked together is what determines the thickness of the phone.
The screen itself is slightly thicker than a credit card and combines and LCD, touch panel and the glass in one solution. The glass is a custom job from Corning based on Gorilla Glass 3.
The video was shot by Phone Radar as part of a Q&A session with Hugo Barra. He covers questions like why is there no microSD card slot, how much user available storage there is, questions about the software and heating issues with the Snapdragon 615 chipset. Hit the source link for more