The HTC One received the lowest ever repairability score that iFixit has ever given a smartphone – 1/10. So, how did the new One (M8) do? it's a massive improvement as the score has doubled to… well, 2/10.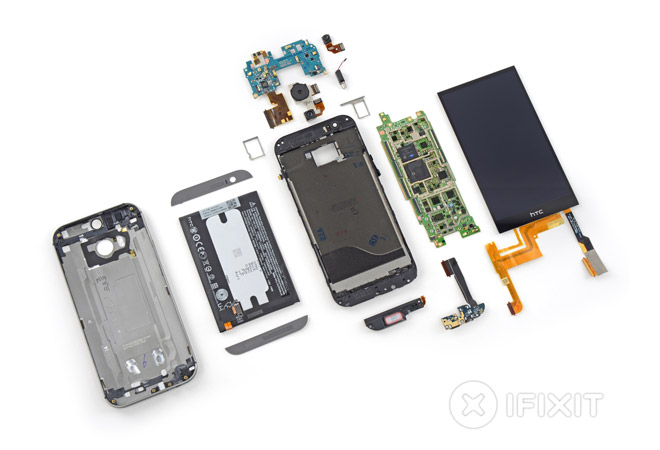 The new design is still incredibly hard to repair, but at least you can now remove the aluminum back without damaging it.
You still have to remove the whole motherboard in order to access the battery and the screen is even worse – you have to go through most components of the device to reach it.
The experienced team of iFixit managed to cut the digitizer cable, but at least now we know where it's positioned. Still, someone less experienced will probably do a lot more damage, even with a guide.
Keep in mind that if you do damage your One (M8)'s screen in the first six months, HTC will replace it for free (a US only deal).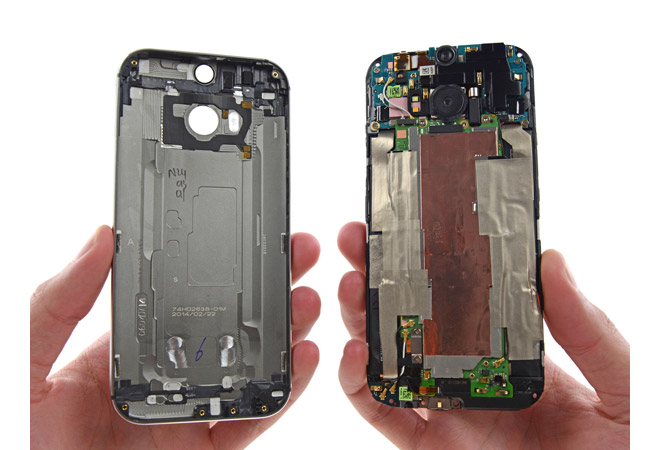 iFixit speculates that the pixels in the new camera might be bigger, but we'll have to wait for the experts at Chipworks to pass judgment – we've heard nothing to confirm this so far. It would also be interesting to know more about the second camera.
Anyway, plenty of glue and the positioning of the elements of the HTC One (M8) make it a nightmare to repair, even if you do have some experience.