Valve is preparing a VR demonstration for the Game Developers Conference in March, but the first hardware for it came out unexpectedly from HTC. The HTC Vive headset will work with PCs rather than phones, but the company claims it has what it takes to beat the Oculus Rift.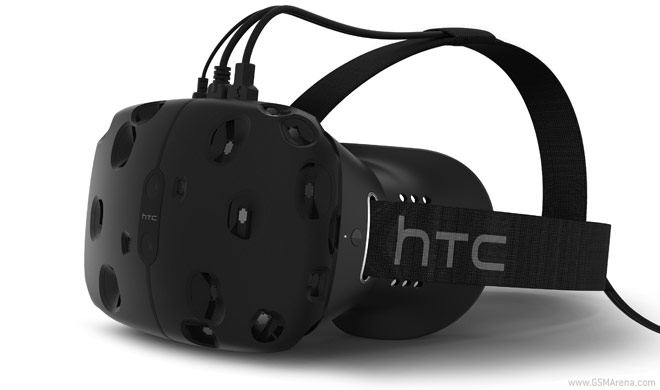 This could be a big win for HTC though as official figures have it that Valve has 125 million users, nearly 9 million of which are online at the same time.
The headset is different from Samsung's Gear VR in that it doesn't use a smartphone for its screen and brains. Instead, the HTC Vive will have its own screen and optics (HTC is mum on resolution) and will be powered by a computer running SteamVR.
The SteamVR platform is compatible with the Oculus Rift too, however the HTC Vive one-ups it by allowing users to walk around the room while in a simulated environment. HTC claims it has a solution to keep people from walking into furniture, but wouldn't share it with us.
The screen resolution is unknown, however it will run at 90fps, matching the latest Oculus Rift prototype (Crescent Bay, scheduled for a May release).
HTC also promises "incredible audio fidelity" with the Vive. There will also be a pair of controllers that will be versatile enough to support a wide range of games and other VR experiences.
HTC sees this used in gaming, of course, but it will expand to watching movies (HBO, Lionsgate and Google among others will provide content), browsing travel destinations in the travel agency, running various training courses and doing some virtual shopping.
Valve has partnered with other companies, though HTC claims to be the only company that will ship its SteamVR product this year. The Developer Edition is coming out in the Spring, while the commercial version should be out for the Holiday shopping season. There's no info on pricing.