HTC EVO 4G LTE is the latest product of the partnership between Sprint Wireless and HTC. Like its predecessors, the smartphone aims to tick all the boxes in term of both hardware and software features. The latest EVO is also bound to take the role of a flagship for Sprint's brand new and quickly developing LTE network.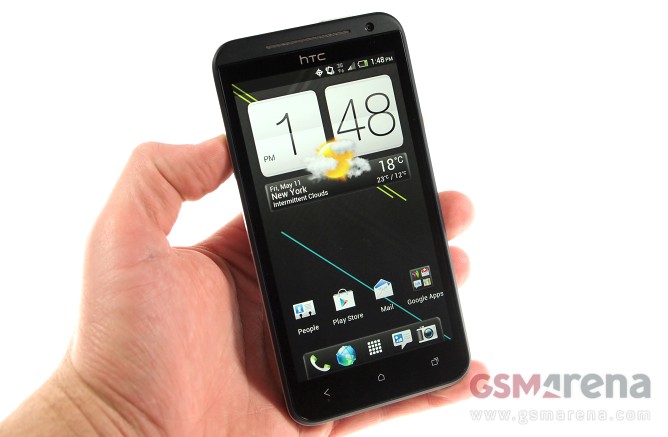 A quick look at the spec sheet of the HTC EVO 4G LTE should be more than enough to reveal the handset's close relation to the HTC One X for AT&T. The two devices share the same Qualcomm made CPU and chipset, 4.7″ HD display, and 8MP camera.
The EVO 4G LTE however, packs a few extra tricks up its sleeve. The Sprint exclusive device has a microSD card slot and a dedicated camera button. These two features are likely to make quite a few HTC One X owners jealous.
In terms of construction, the HTC EVO 4G LTE is almost completely metal clad. Only the area on the phone's back, which is home to the 8MP camera, is made of glossy plastic. We think this is a small price to pay for having that microSD card slot on board. Yup, the One X lacks that.
The HTC EVO 4G LTE runs Android 4.0.3 with HTC Sense 4.0 out of the box. Beats Audio is also part of the software package. Here's a video of the phone in action.
We are going to prepare a full review of the HTC EVO 4G LTE in the coming days. In the meantime, if you're interested in finding out something particular about the Android powerhouse, drop us a line in the comments section below.