HTC has decided to go ahead and make a limited edition Hello Kitty model of the Butterfly S (because why not?). The phone will be available in Taiwan starting next week.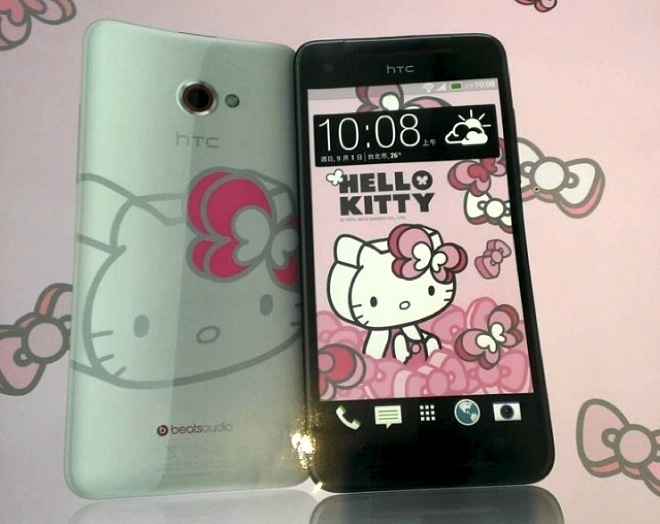 The Hello Kitty Butterfly S is similar in terms of hardware to the standard Butterfly S but on the back you have an engraving of a 3D Hello Kitty logo, complete with the customary bow and all. On the software side there are probably some Hello Kitty wallpapers to go with the theme but it doesn't seem there is much else apart from that.
Unfortunately for those elsewhere in the world, it seems that this version will be limited to China.