GoPro has announced its smallest camera ever. Dubbed Hero4 Session, the new device is 50% smaller and 40% lighter than other Hero4 models, the company claims. "We challenged ourselves to produce the smallest, lightest, most convenient GoPro possible," said Nicholas Woodman, the company's founder.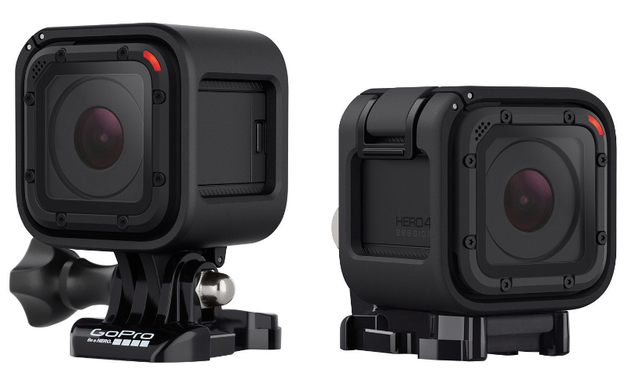 The Hero4 Session is capable of capturing 1080p videos at 60 fps, 1440p at 30 fps, and 720p at 100 fps. There is, however, no support for 4K nor 720p at 240fps modes. It can shoot 8MP stills, and can go up to 10m underwater without needing a case.
The device features a dual-microphone set-up that employs auto switching to cut down on wind noise. Other features include a microSD card slot, a micro-USB port, Bluetooth, and Wi-Fi. GoPro has priced the camera at $399.99, and will start selling it from July 12.