Just over 6 months ago we launched the mobile version of our website, hoping to make our articles and database even more accessible to those of you who browse through their smartphones. The feedback we got back there was great and we are pleased to say that it has been pretty smooth sailing ever since.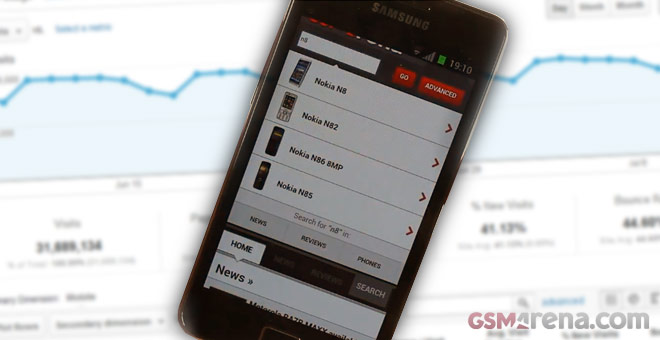 Virtually all of you opt to stick to the mobile version, when visiting our website from your mobile phone (tablets get the desktop version by default). That alone confirms that our coders and designers did a great job and the mobile GSMArena.com is serving its purpose well.
We also thought that you might be interested (we certainly were) to see what mobile devices are used most frequently for accessing our site. That's why we turned to Google Analytics, who were kind enough to provide the statistics for us.
There were quite a few interesting findings in there. While the first place for the iPhone (that stands for all iPhone generations combined) is hardly a surprise, the second place for the Sony Ericsson Xperia Arc was somewhat unexpected. And for all the critiques that the Nokia N8 is taking for its browser, it still made the top 10 (excluding the devices with an agent Google failed to recognize). Here go the complete stats.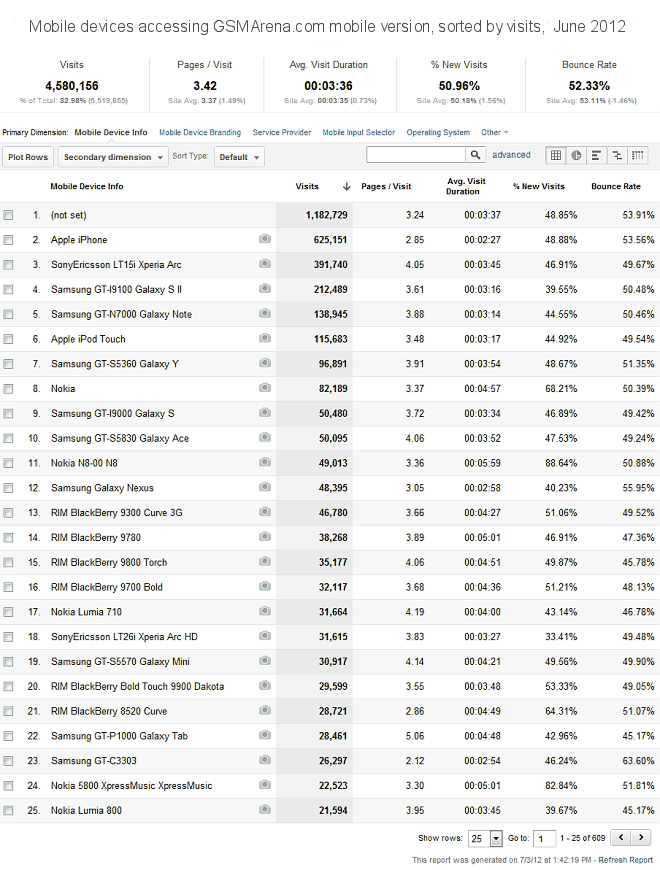 As you might have noticed the big name that is missing is the Samsung Galaxy S III. Despite topping our daily interest chart for quite some time now, the new Samsung flagship still hasn't properly appeared on our mobile browser map.
Nokia Lumia 710 is the best placed Windows Phone device, beating its bigger brother the Lumia 800, while BlackBerry retains pretty strong positions having 6 smartphones in the top 24.
As for those who chose to use the desktop version of our website even from their mobile devices – the picture with smartphones is quite similar, and naturally there are many more tablets in the top spots. The iPad dominates here, but that's hardly a surprise given its market share, while Asus and Samsung are the best represented of the Android tablet manufacturers.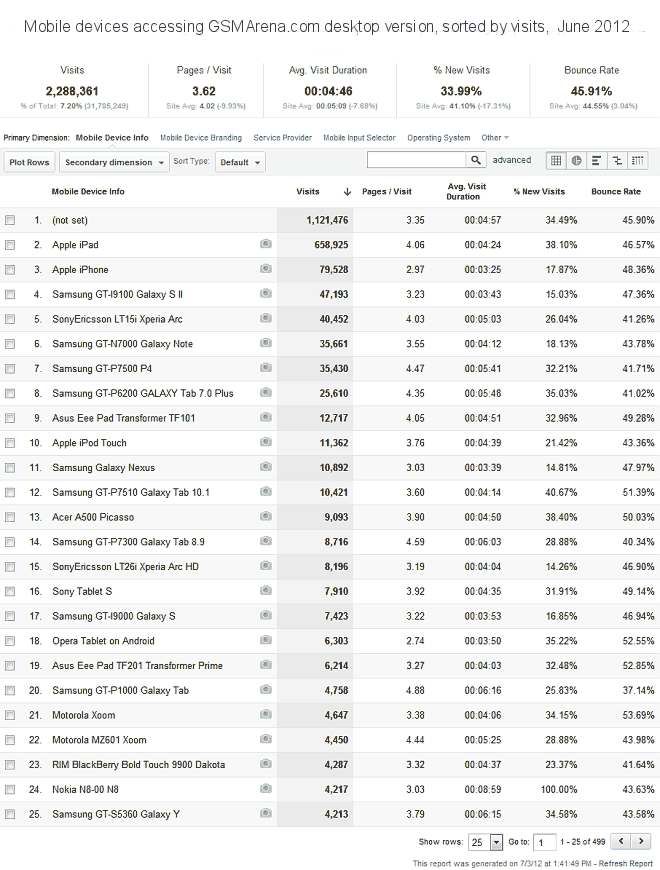 How about you? Is your smartphone/tablet on the list or do you have a different weapon of choice for mobile browsing than the majority of our users?