Google revealed the super attractive US pricing of the Google Nexus 7 tablet at yesterday's keynote speech, but didn't say anything on the cost of the tablet in the UK. Fortunately, we only got to wait a few hours to find out how expensive the trip across the ocean turned out.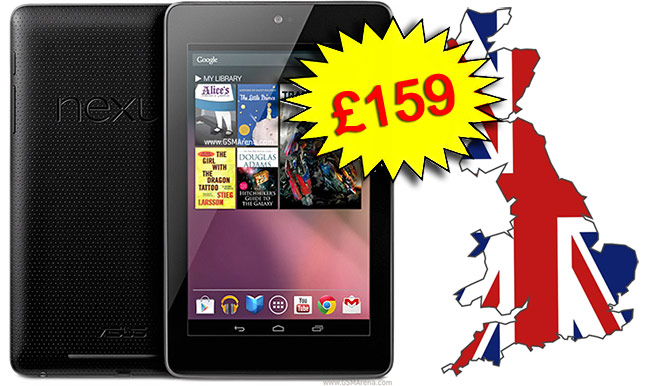 If you live in Britain, you are now able to pre-order an 8GB Google Nexus 7 for £159, while the 16GB version of the slate will set you back £199. This is about 25% more expensive than what US residents will pay for the Nexus 7, but then again that's how things usually work in this business.
And even with the price increase factored in, the Google Nexus 7 remains arguably the most competitively priced Android slate out there. Normally Tegra 3-powered tablets can only be found at twice the price, let alone ones that a guaranteed prompt updates whenever future Android versions come out.