We knew it was coming, but now it's official – Google Photos is becoming a separate app. Photos is already available for Android, while an iOS version and web app should be launched later today. It offers free unlimited storage.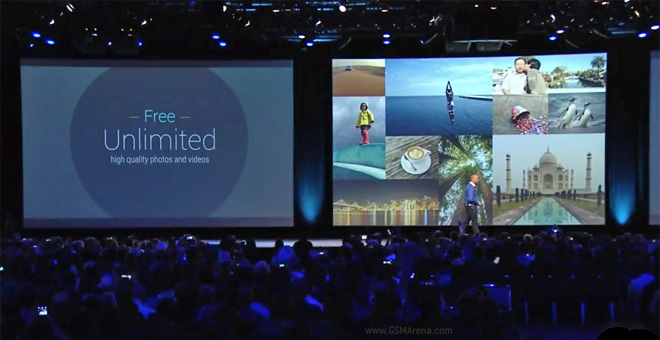 It has some very smart way to organize and search your growing photo collections too.
Google Photos can automatically backup photos from your phone, tablet, PC and even camera memory cards (the details on this last one are unclear).
Photos up to 16MP and videos up to 1080p will be kept at their original quality thanks to some advanced compression that preserves the visual detail. Bigger photos and videos will be at "near identical quality."
Photos are easy to share – you can send them to someone to view in their web browser, no app or login required. They can easily copy the photos too.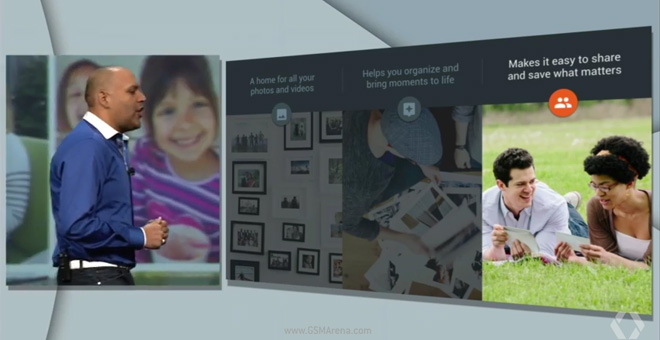 Google Photos uses some advanced image recognition to help you search through huge collections. It recognizes faces, even as people age, so you can view photos of them when they were children and as adults just as easily.
You can also use natural language searches – "the storm in Toronto", "the baseball game" and so on. The recognized metadata is kept private, that's only for your use.
Finally, Photo Assistant takes over from Autoawesome. It will suggest tweaks to photos that you can save, edit or discard. You can do your editing manually if you like.
Here's a quick video summary of all the cool features of Google Photos: