Google+, one of the latest additions to the social network club has overtaken Twitter to become the second most popular social networking website after Facebook.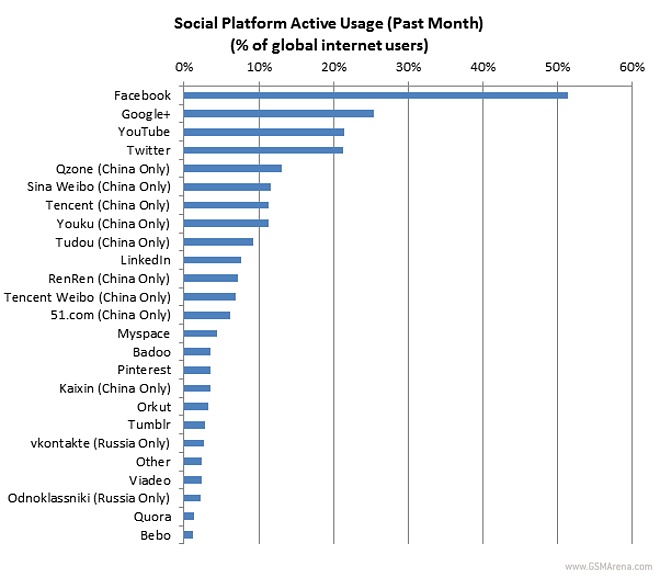 According to Global Web Index report Facebook, Google+ and Twitter are the most used social platforms. Another interesting bit from the report shows that Google+ has surpassed Twitter in terms of share and has also had the strongest growth across the 31 globally monitored markets at 40% (in comparison Facebook only grew 33%).
Predictably, Facebook is leading comfortably with 51% of the global users using the network. Google+ was accessed by 25% of the surveyed users. Twitter along with YouTube share the third spot with 21% share each.
Facebook now has 693 million active users, to Google+'s 343 million. Twitter and YouTube have about 300 million active users each.
Interestingly, the five social networks that ranked from fifth to ninth are only available in China (Qzone, Sina Weibo, Tencent, Youku and Tudou). However, the study shows that local social networks such as these are rapidly losing market share and some have lost as much as half their members this past year. The business-oriented Linkedin completes the top 10.
We try to stay as active as possible when it comes to social networking. You can stay up to date with our content by liking us on Facebook, or following us on Twitter and Google+.