Google Now, Google's new voice search feature for Jelly Bean introduced during Google I/O last week, is now available for download on all AOSP ICS devices as well.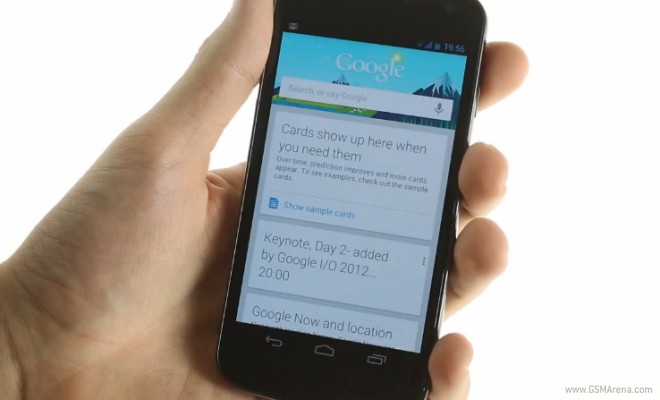 As is usually the case with exclusive apps and features introduced in a new Android build, the folks over at xda-developers forums were able to get their hands on the apk, and successfully port it over to Android 4.0.
If you have a rooted Android device that runs an AOSP ICS ROM, the process is as follows:
Backup the original app and .odex file.
Rename it to GoogleQuickSearchBox.apk
Push it to your System/App folder.
Set permissions to RW-R-R.
If you're unsure as to how to do any of the above steps, more info can be found on this thread.
If, for some reason, you want to try the original, slightly more complex way of getting this to work (which involves editing your build.prop file), you can check out this thread.
For more info on Google Now, as well as a look at how it stacks up against Siri for the iPhone 4S, check out our video.
Update: Mind you, this trick won't bring you the cool Google Voice Search, just the Google Now cards.