Asus-made Google Nexus 7 tablet isn't doing too good a job at sneaking quietly around Europe after its official UK launch. First, Asus themselves broke its cover by posting on their Asus Italy Facebook page that the 16GB version will launch in early September at €250. Now, the Jelly Bean tablet has been spotted in France and Germany too.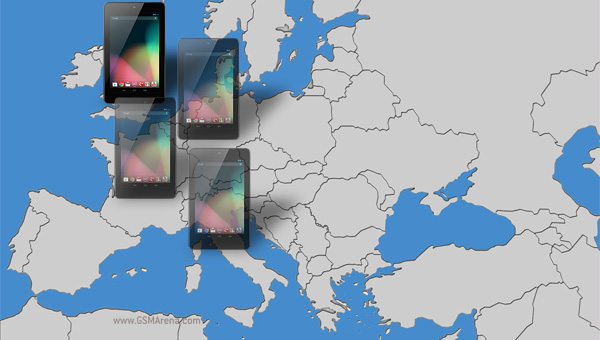 French site Fnac is already taking pre-orders for the Nexus 7 and it seems that Asus is setting up a corner in a Berlin store. Oddly, all sightings so far have been of the 16GB version.
Fnac seems to have jumped the gun on the Nexus 7 pre-orders but Darty and Boulanger will also be offering the tablet. The latter two have yet to put it up on their sites, but Fnac isn't shy about dispensing info – they expect the 16GB version to be in stock starting September 3, with a price tag of €250.
An intern from the German tech site Android Next stumbled onto something interesting too – he was in a store in Berlin after closing yesterday where he saw an Asus table being set up. The store employees let it slip that it's for the Nexus 7.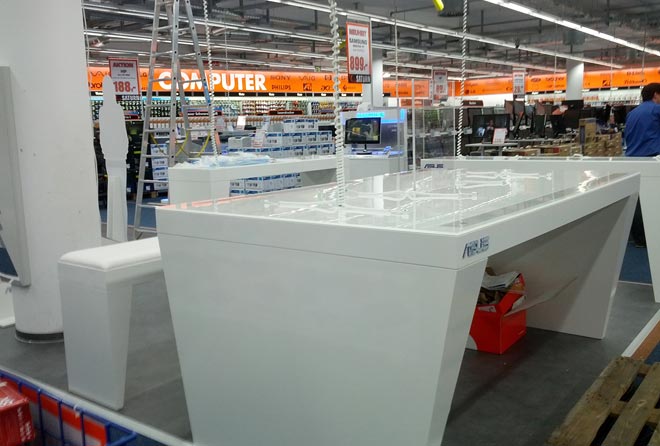 Today, after some more poking around the site reports that a 16GB Nexus 7 will launch on September 3, for the same €250 price. They couldn't confirm if the tablet will come with Play Store credit or not (in the US you get $25 credit).
Of course, all this info is unofficial (even the Asus Italy Facebook post should be taken with a grain of salt). But you can be almost certain that the pricing info will turn out correct in the end.
Thanks to Frank Ritter for the tip!